Executive Boardroom
The Technology Learning Platform
Recent studies show that business leaders see the growing technology skills gap within their organization as one of the top focus priorities for the coming years. Many technology leaders report a skills shortage in their organizations and acknowledge that digital technologies will disrupt their industry.
Pluralsight is THE technology learning platform for organizations that need to enhance the expertise of their employees to keep up with the pace of technological change and deliver key innovations on time, on budget and securely. We support companies evaluate the technical abilities of their teams, align learning to key business objectives, and close skills gaps in critical areas like cloud, mobile, AI, information & cyber security and data. We help technology leaders succeed in the digital age by helping them drive business growth through technology, empowering their organization to evolve at the pace of technological change and enabling them to close skills gaps to meet business objectives.
Please visit our Executive Boardroom presentation and learn how you and your organization can benefit from the Pluralsight Technology Platform and successfully transform your business at scale.
Sponsored by: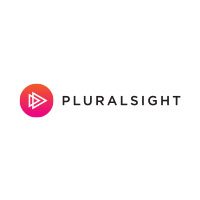 Pluralsight Europe Ltd